Welcome to the Online Home
of the
Stephen Wade Evangelistic Association
We pray that you find your visit here enjoyable and inspiring!
The World Missions Center, as seen above, is located in the village of Paradise, in the heart of Nova Scotia's world famous Annapolis Valley. It is home of the Stephen Wade Evangelistic Association's international offices and World Missions Outreach Ministries.
It is the mandate of this ministry to strengthen, build up and equip ministers and ministries to further the preaching of the Gospel of Jesus Christ and to reach out to the mission field in various countries around the world. The Center also serves as the drop off and distribution point for supplies suitable for ongoing humanitarian aid on both the local and foreign mission field.
Wait
I say
On the Lord
Psalm 25; 27:14
28
Marred Vessels of Clay
Genesis 1:26-31
Jeremiah 18:1-10
Deuteronomy 5:7-21
Think On These Things
Philippians 4:4-9
Funds are and will continue to be raised by The Stephen Wade Evangelistic Association Inc., solely by means of donations from individuals, businesses, charitable organizations and ministries that have a burden and vision to reach out and help the sick, the hungry, the needy and the many un-reached souls of this world. Your monetary tax deductible donation is designated 100% towards our missionary endeavours with absolutely no funds going to administrative costs. We ask you to consider partnering with us as we covet your prayerful and financial support which will assist us greatly in reaching out to the many unfortunate souls not only with humanitarian aid, but also with the Good News Message of the Gospel of Jesus Christ.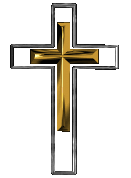 You may also donate by cheque to the address above or, by e-transfer to This email address is being protected from spambots. You need JavaScript enabled to view it.. For e-transfer if you wish to receive a receipt please add your address in the message.
Please feel free to contact us if you require additional information or if you desire to contribute to this worthy cause. We thank you in advance for your prayers and support of this great mission.
God's Miracles heal the pastor after gas explosion.
( This article under construction Thanksgiving day Oct. 9/2018 ) Please check back.
Rev. Stephen Wade is founder and president of The Stephen Wade Evangelistic Association Inc. (SWEA Inc.). He has ministered with various denominations sitting on church boards, later becoming a member of a Maritime Executive Board, has been Pastor of several churches, and a traveling evangelist and has ministered extensively in Canada, the USA, Trinidad & Tobago, India and Mexico, ministering the Gospel of Jesus Christ in crusades, schools, camp meetings, conferences, revivals, and in many churches of various denominations. He has also taught in Bible Schools/Theological Seminaries as a missionary in three countries.
WATCH FOR THE DATES AND OTHER EVENTS TO BE ADDED SOON
We would be pleased and blessed to have you attend any of our meetings. Evangelistic services are conducted every Sunday at 7PM at 10443 highway # 1 in Partadise , Nova Scotia. Come hear the uncompromising Gospel of our Lord and Saviour, Jesus Christ. Full Gospel, old time religion being preached directly from the Holy Bible.
At SWEA Inc. We Believe Missions to be the Very Heart of God.
Every effort we make for missions continues to be mightly blessed of God and so have those who have helped fund our projects. (SWEA Inc. receives no funding other than from people like you , as you become our partners
Canadian & International Address
Rev. Stephen Wade
722 Brinton Road,
RR # 1 Paradise
N.S. Canada B0S 1R0
PH. 902-584-7034 E-mail This email address is being protected from spambots. You need JavaScript enabled to view it.
SWEA School of Ministry continues to receive requests from around the world to help train people for ministry of the Word of God.
We are pleased to announce that we have begun doing this through Bible Correspondence Courses. Our school now has numerous students in Trinidad & Tobago, Africa , India and Pakistan
It is our desire to help train for ministry WORLD WIDE
While Maud's love for God and His creation can be seen through some of her paintings, her husband, Everett, painted a far different image on the minds of most. He was a man of rough appearance, a miser to say the least, and a rejecter of anything that pertained to God. In fact, a graveside funeral service was held for Maud on August 3rd, 1970 because Everett would not enter a church building. He created a disturbance at the funeral, and the minister conducting the service cautioned Everett, who'd been drinking, to listen to the voice of the Eternal.